Elementary School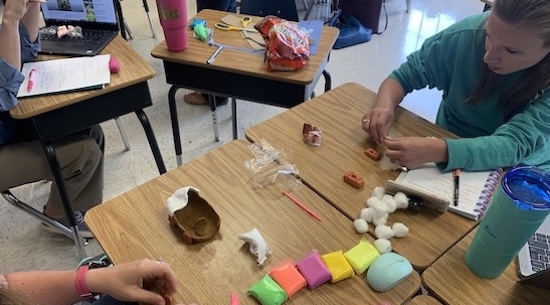 LSU Pathways for elementary school consists of introductory courses designed to help students get excited about STEM subjects.
With this program, the LSU Pathways team provides training to elementary school teachers selected by the district. The selected teachers spend three weeks with Pathways instructors training in project-based learning modules that utilize STEM activities.

Teachers then are able to adapt the lessons for use in their existing curriculum to help students get creative with dynamic, hands-on projects while learning about teamwork and engaging with the building blocks of STEM.
---
Looking for a grant for supplies for your classroom? Follow the link here for the QSM Grant.